It's a Celebration! House Husband at Heart Turns 1! ('22 to $1 Million 1 year/August Checkup)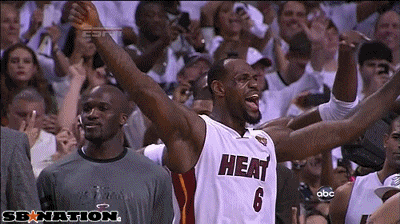 It's a celebration!! HHatheart.com turns 1!
Man oh man, although I haven't written nearly as many articles as I would have liked, or recorded as many podcast episodes I had hoped, I have absolutely enjoyed this journey!
Over the course of the last year, I feel like I learned a lot about myself in regards to financial discipline. I also learned that I still have a long way to go!
Yea, it's been rewarding to see our portfolio trending in the right direction.
But you know whats been even more rewarding?
Helping people open that 1st investment account, seeing people take more accountability for their 401k's and hearing your success stories of making your money work harder for you and your families!
I have been amazed and humbled at the comments and support that I have gotten from the readers and listeners to the podcast, and I promise to dial in and make the next year of the House Husband at Heart even better!
Now, for our '22 to $1 Million 1 year/August checkup:
In a word, the month of August was AWESOME!
We saw our portfolio grow by 8% ($44,815) to just over $611,000! That's our best month since September of last year.
Now I know, the market giveth and the market taketh away, but I am definitely pleased with where we are currently sitting.
In terms of our portfolio growth since we began the blog a year ago, I am beyond pleased with that as well.
From the time I began this '22 to $1 Million goal last August to now, our portfolio has grown from $425,396 to $611,793. That's 44% increase in one years time!
Now remember, that is definitely not all from portfolio performance, a large portion of that is steady, consistent monthly contributions over that time.
We maintained our original strategy throughout the year, and that has definitely paid off for us.
As a reminder that original strategy is as follows:
increase my 401K contribution from 12% to 21%

Contribute 8% to my wifes 401K

Invest an additional 12% between our Roth IRA and Personal Investment

Achieve a 13% annual return
And well, that's it. That's our 1 year/end of month check up.
I'll be back with our September check-up next month and hopefully a couple of new articles in between.
I've recently added a podcast section to the homepage, so feel free to catch up with my latest episodes!
As always, remember, I am NOT a financial adviser. I am just a guy who reads a lot of blogs, has a goal and am taking you on the journey with me.
Please reload