'22 to $1 Million January (And Kinda Sorta December/End of Year) Checkup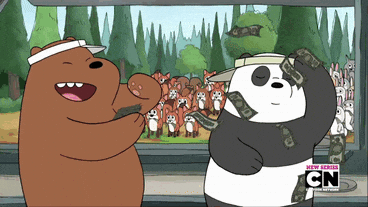 Ok so, between work and the holidays, I completely missed the December/End of Year checkup.
I won't go back and do a full recap, but we ended December at $486,000 and some change, which was about a 1% loss from the previous month.
Now that we have the bad news outta the way, I must say, 2017 was VERY kind to us! Our portfolio increased by 31%.  If we can just muster half of that for the next 4 years, we should easily hit our $1 Million goal.
All and All January ended up being a pretty damn good month as well.
Our portfolio increased from $486,000 (on December 1st) to $506,349, a return of just over 4%!
Along with a 4% portfolio jump, I'll admit it felt pretty good to cross the $500K threshold. I know the market can take that away at any time, but I'll definitely take a drink to reaching that milestone!
One thing I want to go back and mention is a few portfolio changes I made in December.
As I've mentioned in the past, we were incredibly heavy in Apple (and still are to some degree), so I took a few weeks, did a lot of research and diversified the portfolio a bit.
I wanted to find a couple of historically high performing mutual funds, that weren't tied to tech or large US companies like your Googles, Amazon etc, because I am pretty heavy in that stuff already with VOO, PRGTX, and TRBCX.
So, I added a couple of Small Cap/Growth funds, PSGAX and FCPGX.
What I love about these two funds, is they put our money into some areas that we weren't currently investing in, and they are very actively managed.
Along with that, their historical returns for the last 10 years have been impressive. So that gives me some sort of confidence if/when a bear market arises.
I really don't foresee making too many (if any) portfolio changes this year. That's just not how we operate. But, we will see if the market is a kind to us this year as it was last year!  
That's all for now, I'll be back with our February check-up next month.
As always, remember, I am NOT a financial adviser. I am just a guy who reads a lot of blogs, has a goal and am taking you on the journey with me.
Please reload